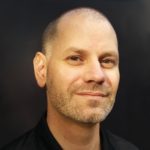 Justin is Managing Director of PivotNine Pty Ltd, a boutique consulting firm based in Melbourne Australia. He specialises in positioning and messaging consulting for technology companies.
An IT veteran with over 20 years experience, he has worked with many well known companies around the world, including ANZ, Australia Post, IBM, NetApp, Nutanix, Suncorp, Telstra, and VMware, as well as a variety of Silicon Valley startups.
He is a regular contributor to Forbes and CRN Australia, and has appeared as a host on theCUBE. He hosts the popular podcast The Eigencast, which focuses on the business of enterprise IT.
Justin holds an MBA from Melbourne Business School, and is a graduate member of the Australian Institute of Company Directors.
He has been a member of EFA since 2001.