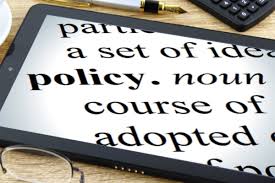 EFA's Policy Team is a key part of the organisation and is responsible for the development of all public policy statements, position papers, research proposals and other public policy-related outputs.
The Policy Team is formally constituted as a Standing Committee under the EFA Board. The Policy Team has a Mandate[PDF] under EFA's Board. See the Standing Committees Policy [PDF] and the Terms of Reference for the Policy Committee [PDF].
Current Work
See the main Our Work page for the various issue areas we work on and to review recent submissions and other publications from the team.
Policy Team Members
Vanessa Teague
Amy Patterson
Lyndsey Jackson
Kathryn Gledhill-Tucker
Matt Watt
To contact the Policy Team, please use our Contact Form.
Join the Team
All EFA teams are open to applications from members with a relevant interest and/or expertise.
The teams work collaboratively using various platforms and formal meetings (online or off) are kept to an absolute minimum. The time commitment involved in joining a team will vary depending on what you're prepared and able to take on, but as a minimum, one hour per week or equivalent (such as one afternoon per month) is generally expected.
Before deciding whether to apply to join a team, please read this first: Volunteer Guidelines [PDF]
Then complete the new Volunteer form.
Academic Internships
The Policy Team has some capacity to supervise project-based academic internships (i.e. research work undertaken for credit). If you are interested in undertaking such a project with EFA, please complete our Volunteer form advising your area(s) of interest and timeframe.