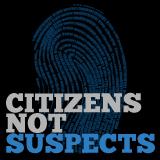 The privacy of all Australians is at threat like never before. These threats include:
The US' global surveillance apparatus, including PRISM
Federal Police are accessing phone and internet records up to 1,000 times per week, without warrants
Other government and non-government agencies, including the RSPCA and Victorian Taxi Directorate are also regularly accessing phone and internet records, without warrants.
The Attorney-General's Department plans to  implement mandatory retention of data about all internet and phone communications (which are anything but dead).
These activities threaten the privacy of everyone: you, your family, your friends, community groups, religious organisations, activists and political parties from all over the world.
Privacy is still a fundamental human right in the information age. It protects our dignity from those who would wish us harm and prevents the state from intruding into our lives. Privacy gives us the freedom to live our lives the way we want to and we need to defend it!
Join us for a National Day of Action, this Saturday 6th July to voice your concern, help us show that we are all Citizens, Not Suspects and let's get this issue on the mainstream agenda for the upcoming Federal Election.
Melbourne: 1pm at the State Library of Victoria. EFA Board Member Angela Daly will be among the speakers.
Sydney: 1pm at Pitt Street Mall
Brisbane: 1pm at Brisbane Square. EFA Board Member Sean Rintel will be among the speakers.
Perth: 1.30pm at Central Square: Cultural Centre located between Roe, Beaufort, Francis and William Streets, in Northbridge). EFA Chair David Cake will be among the speakers.
Hobart: time and venue to be confirmed
Other cities will be added once details are confirmed.